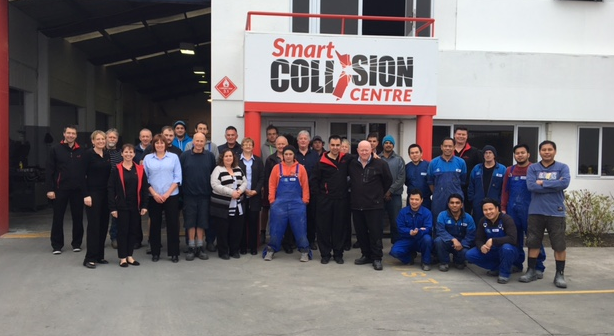 Capital S.M.A.R.T Repairs today confirmed that it was in continual discussions to acquire Smart Collision Repairs in Hornby, as part of its expansion into the Christchurch market in New Zealand.
Smart Collision Repairs is an established and proven repairer with close to 30 years' experience in the Christchurch market under the leadership of Gary Geeves. The intention is that Mr Geeves will also be coming across to join the Capital S.M.A.R.T team as part of the business transaction.
The planned acquisition will complement the existing S.M.A.R.T network of 36 centres across Australia and New Zealand, with the intent to complete all elements of the transaction in the final quarter of 2016.
Group Operations Director of Capital S.M.A.R.T, Jim Vais, says Smart Collision Repairs is a natural way for Capital S.M.A.R.T to enter the Christchurch market, enabling the business to acquire and partner with skilled professionals and personnel that understand the local market conditions. This will also ensure that Capital S.M.A.R.T is able to emulate the great success the business has had in New Zealand with its existing Penrose facility.
"We are very excited about the opportunity that Smart Collision presents for us. Gary is an established operator with an experienced team, and we will be in a great position to service the Christchurch customers with high quality outcomes."
"It is an exciting time for the business and great to witness the growth that we have achieved, and believe that Smart Collison will be a great fit for the Capital S.M.A.R.T team."