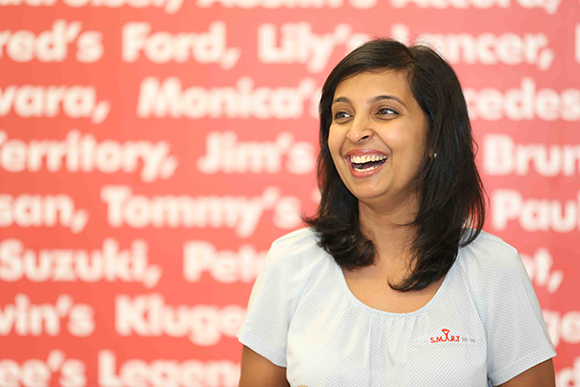 "We try and bring a smile to the face of the customer."
Sonia joined S.M.A.R.T with a background in customer service, gained from working in both aviation and banking. Now a Customer Care Advisor in Northgate, Queensland. Sonia says she is part of a great team, and has a lot of support from her colleagues. She loves the face to face interaction with customers.

"Just making the customer feel important to us as an individual, and the fact they are not just a number. We make the customer feel welcome and let them know what is happening to their vehicle."

Sonia knew nothing about cars before joining S.M.A.R.T and has learnt a lot from S.M.A.R.T's assessors and estimators about how the repair process works. She can now talk to a customer with confidence about what is going to happen to their car.